There is an extensive range of band saws that are available in the market. This may be confusing for an average consumer who may not really know what to look out for when buying a band saw. In this guide, we will provide some simple tips that are aimed at making the choice of your band saws quite easy. The wheels are the main differentiating factor as there are two wheel and three wheel band saws available. Here are some of the tips that you can use as a reference point for acquisition of your band saw.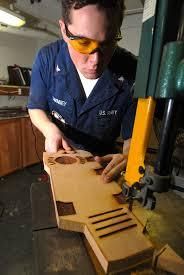 General Frame
The construction of the frame is one of the key issues to pay keen attention to. The larger models are usually made from steel or cast iron while smaller band saws can be made from plastic resin, pressed metal or even steel. Each type of frame for the band saw will have its share of advantages and disadvantages. When you are shopping for a band saw, you should allow your needs to advise the type of the frame that would be most suitable. This will mostly be determined by the frequency of use of your machine.
Size of Motor
The motor is the driving force of your band saw. Most of the band saws will have a 1/6HP to 1/3HP for smaller band saws and 1/2HP to 3HP for the industrial models. A smaller motor means that your machine will really have to work harder for larger tasks. The bigger the motor, the higher the cutting capacity. If you are in need of cutting heavy work pieces, you should get a bigger motor. However, if you just small woodcutting projects, then you may not necessarily require a big motor.
Table Adjustments
There several essential adjustments that will be paramount for the band saw to function properly. The table tilt is aimed at making the work flow smoothly. There should be nothing that will interfere with the blade when you are making cuts. If there is a fence on the table check to see if it is drilled in or just taped on the rail. You have the liberty to make necessary adjustments on the table so as to suit your specific projects without much of a problem. Generally, all adjustments should be made to ensure that you have an excellent surface to work on.
Setting your Bandsaw
Type of Stand
There are different types of stand with the main ones being open and closes. For most users, the open stand is quite stable and firm. However, if you are using an open stand you should ensure that the motor is not exposed as it may collect so much dust. You should dust the motor often so as to avoid dust clogs. A closed stand has numerous advantages as it keeps the motor clean and will also provide additional storage space for other tools and accessories.
Blocks and Bearings
The blade is an integral part of the band saw since it is the one that is used for cutting purposes. Your blade is held in position by bearings or guide blocks. Blocks are generally louder and are not as smooth in performance as bearings. If you band saw comes with blocks, you may use the conversion kits that are made from resins and this will reduce the noise levels. A good number of the band saws have a dust collection port which will make it easier to have cleaner air in your work environment. A clean machine seems to last for a very long time without breaking down.
Cutting Options
One of the best functions of the band saw is resawing. If you are interested in this type of cutting, you should consider a band saw that will serve this purpose. Resaw band saws have superior motors and have blades that are 33 wide. The wider blades will maintain a straight cut on your work piece even if you are working on very thick pieces.
Blade Adjustments
The blade tracking, tension, table adjustments as well as the height adjustment are instrumental in determining the type of cuts that you will generate. You should find a solid band saw that does not require adjustments every now and then. This should be avoided by finding a machine that has convenient adjustments so as to avoid such problems of wasting time with blade adjustments every time you need to use the machine.
Additional Accessories
There are two common accessories which will be of great benefit to your band saw functionality. The lamp is one that will help in maintaining visibility even when you are making cuts on areas that are not well lit. When you are using a band saw and the natural light, your shadow will fall right across the work piece and this may affect visibility and thus the need for a lamp to be attached to the band saw. The other essential accessory is the circle cutting which is an attachment that you can make on your own. This will help in making small cuts that are well defined as it provides a great support.
Check List
In conclusion, there is a small guide that you may use as a check list when you are buying your band saw. Some of the key issues to look into include:
Look at the throat and height capacity
Ensure that the frame is solid and firm
Confirm the motor size in terms of the amps and the horsepower
The wheels should be well balances to enhance accuracy
If your table has blocks, you can replace them with the resin blocks to prolong the life if your band saw and reduce noise levels.
Consider additional accessories like the dust port, lamp, and circle cutting and so on.
With these few tips, you should be able to choose a band saw that will serve your needs in the best way possible. It is also important to be clear on the service and warranty terms when you are purchasing your band saw to avoid inconveniences in the future.