Hello, we are glad that you came to our site. If you are looking for information on the best band saws, that you can buy, then you have come to the right place. There are so many challenges that may face an ordinary person when they need to buy a band so. This is the main reason why we have decided to offer the necessary guidance.
If you want to achieve accurate cuts on various substances like metal and wood, a band saw will be the ideal machine for this purpose. The market has so many different types of band saws and this might be confusing as you do not know the particular one to pick.
A band saw is a tool that is quite dynamic as it can cut through various materials like plastics, steel, copper, PVC, wood, metal and galvanized pipes among others. The band saws have different features and this is what causes their prices to vary.
We will look at the various factors to consider when you are buying a band saw. All your concerns will be addressed and ultimately, we are sure you will be able to buy a band saw that suits your needs.
We are committed to making the journey to owning a band saw easier for you. As such, our team of experts will do everything possible to ensure that you have quality information regarding band saws. We have a review of the top 10 best band saws in the market as well, which will serve as a guide to the saw you will purchase.
Check Top 10 Best Bandsaw Reviews
Why Buy a Band Saw ?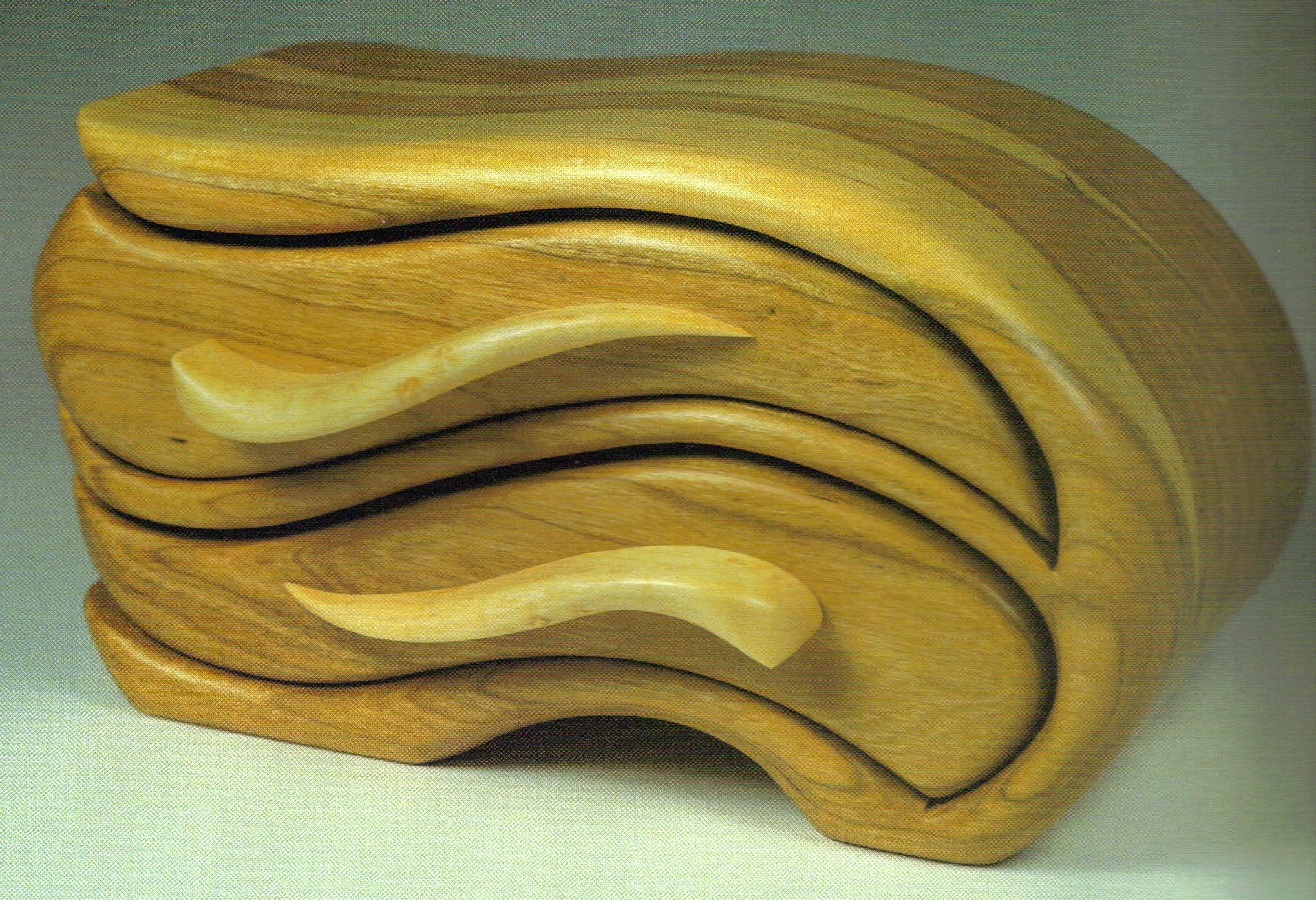 What you can make with Bandsaw
Band saws have so many benefits and as such owing one is a great investment as they can be used in different industries. Here are some of the reasons why you should buy a band saw:
The band saws are quite versatile and can be used to cut different substances.
The can be used to slice meat in the retail and restaurant industries.
In wood working, the band saw can be used in for ripping and crosscutting.
The band saw seems to be ideal for cutting curves and thin strips.
With a band saw you can also make cuts on rabbets and tenons.
The band saw allows you to make very small cuts in a short period of time
While these are some of the key benefits that we have identified, there are so many others gains that you will enjoy by having a band saw. While this is exciting for most consumers, the choice of a band saw might be a daunting task. We are determined to alleviate this confusion by providing expert reviews on different band saws. This is will be essential information to help you buy a suitable band saw.
Types of Band Saws
The type of band saw that you will buy will determine the results that you will achieve. There are mainly two types of band saws in the market:
#1. Bench Top Band Saw
This is a small unit that is usually shorter and ideal for limited space. Such band saws are mounted on a workbench or a stand that is dedicated for this purpose. There are so many different models that are made in this style and be used to handle minor cutting tasks.
Who it suits
The bench top band saw is suitable for woodworkers who are based at home and desire precise cuts. You can be able to cut through various substances using this type of band saw, but it may be limited in terms of the stock that it can handle.
Pros:
Mobile: Due to their compact size, you can easily move it from one place to another and does not take up so much space.
Versatile: Make slanting cuts easily using these band saws. This is due to their versatile nature.
Firm Grip: Most of the bench top band saws have knobs, which will provide a firm grip during operation.
Cons :
The main disadvantage is the fact that they are vulnerable to damage as most of them lack a protective casing.
#2. Cabinet Models
The cabinet-style band saws are more advanced and mostly used by professional craftsmen. They are free standing and have a cabinet, which serves as the workbench and extra storage space. With this in mind, you should be prepared to use much space with this type of band saw. They are quite versatile and will handle all the tough cuts on various substances.
Who should Use it?
This is a machine that will only make sense when used by professional woodworkers. You might to find a workshop and enough space that will be set apart for this particular band saw. With the sturdy casing and numerous features, you will be able to make precise cuts on different materials like wood, galvanized pipes, PVC and so many more.
Pros
The machine has enhanced safety as it has a keyed button. This will prevent the machine from starting on its own.
This type of band saw is ideal for heavy loads.  Most of them can handle up to 50 pounds of stock.
With this machine, it is very easy to resaw great strides, which saves you a lot of time.
Cons
Motor Overheats- This is a big problem as it affects the efficiency of the band saw when the motor overheats.
With these two main types of band saws, you should carefully evaluate your needs so as to find one that suits your needs. Using this guide, you will certainly be able to buy the best band saw.
Each type has specific advantages and benefits that you will enjoy. However, you cannot be ignorant of the limitations as this may affect your productivity. Take time to carefully examine your needs as this will be the main consideration when buying your band saw.
What to Look for When Buying a Band Saw
While we have highlighted some of the initial steps that you should follow when buying your band saw, there are other things that you should put into focus. There are essential factors that should be considered so as to buy the best band saw. Here are some of these considerations:
Depth of Cut: This is one of the main considerations as it will determine the size of the saw. This is the distance between the upper blade guide and the table surface. Most of the band saws will have a depth cut ranging from 6 to about 36 inches.
Motor Size: Most of the band saws are driven by an electric motor. Bench top band saws usually have a smaller motor than the cabinet models. Some motors have variable speeds which will enhance accuracy and precision when cutting. When cutting plastics, metals and other hard materials you should look for a band saw with a slower motor speed.
Throat Capacity: The throat cutting capacity is another essential consideration when buying a band saw. Cabinet-styled have a much wider throat cut than the bench top models. If you are a professional wood worker, you should buy a band saw with a wider throat cutting capacity.
Accessories: Miter gauges and ripping fences are some of the main accessories. They are useful for resawing, ripping operations and cross cutting among other operations. The table of the band saw should be sturdy as such most of them are made of cast-iron, steel, or aluminum. Another significant feature is the tilting angle, which will allow slanted cuts.
Top Band Saws Brands Review
There are quite a number of brands in the market for the band saws. Some brands are ranked higher than others and this makes them a preferred choice for most craftsmen. We will look at some of the leading brands in the market and what they have to offer.
Brand: DEWALT, POWERTEC, SKIL, JET, MILWAUKEE.
DEWALT
DeWalt is a renowned brand in the world for power tools. This is one of the brands that are known to offer the best band saws. Most people in the woodworking industry will agree that DeWalt band saws do not disappoint.
The band saws made by this brand have powerful motors which will make it easier to cut through tough substances. The machine can make accurate cuts in a very short while without being overwhelmed. There are variable speeds that may go up to 350 sfm and this makes it easy to adjust it for each task.
Pros:
Mobility: There are band saws that are cordless and light in weight. This allows for easier movement.
Enhanced Support: With the two-fold bearing blade guide, you will get augmented sturdiness. This will enhance the cutting edge support process.
Versatility: The band saws are quite versatile and cut through different materials. It is very easy to make flush cuts using this brand of band saws.
Concrete Design: You can make adjustments on the blade easy and the slid design will also provide a firm grip during the cutting process.
Cons:
The machine lacks a protective casing which makes it quite vulnerable to damage.
Recommended Band Saw
The DEWALT Bare-Tool DCS370B is one of the best band saws in the market. It is cordless and has a very powerful motor which makes it ideal for cutting electrical and plumbing materials. The slender blades and variable speeds are a great enhancement to the efficiency of this band saw.
POWERTEC
Anyone who is shopping for a band saw must have bumped into Powertec band saws, being recommended. This brand is considered to be one of the market leaders as far as wood working tools are concerned. The reputation of this brand speaks volumes of itself.
The machine has a number of safety features, which make the Powertec band saws ideal for woodworkers. The band saws can be used by amateurs as well as professional craftsmen. The blades are designed in such a manner that they can be able to handle long pieces of items and make accurate cuts within a short period of time.
Pros:
The tracking window on the band saws will make easy to monitor the progress and ensure that cuts are precise.
With the quick blade lever you will be able to change your blades in matter of minutes.
You can tilt the blade and make slanted cuts at an angle of 45 degrees. This is as a result of the modified pinion and rack.
There is a patented blade guard, which also facilitates change of the blade.
Cons:
The motor seems to overheat every now and thereby requiring constant cooling breaks.
Recommended Band Saw
The POWERTEC BS900 is a unique band saw and will not disappoint any user. It comes with a thin blade, which helps in achieving accurate cuts in a consistent manner. The well-spaced and dimensioned teeth of the blade are a great feature. The incessant ring is another attribute that makes this band saw a recommended choice.
SKIL
SKIL is one of the oldest companies in the woodworking sector and this accords it so much experience. There has been innovation that has been introduced in the tools that the brand makes. There is no possible way you could doubt the quality of a brand that has been in business for almost a century.
The SKIL band saws exhibit some exceptional traits in that they can make precise cuts in a very short time. The band saws from this company are simple in design, yet quite powerful in the cuts they make. The LED lighting system included in most of its band saws is huge advantage when making cuts in poorly lit areas.
Pros:
The LED attribute will make it possible to maintain accuracy.  This is as a result of the user having a clear view of the process.
The modification on the pinion and rack will make it possible to make slanted cuts.
With the effective rip fence, you will be able to maintain consistency even when cutting tough substances.
The TPI cutting edge is an innovative technology which will enhance the process of making specific cuts on any material.
Cons:
The casing is rather feeble and this causes it to cave in under too much pressure.
The motor produces too much heat which may affect other parts of the band saw.
Recommended Model
In as much as the brand has a number of models to offer, the SKIL 3386-01 seems to be quite an ideal band saw. It has all the necessary features which will make it possible to cut through different substances.
Jet
This brand has amazed many consumers as a result of the versatility of the band saws that it has to offer. With the various band saws, you will be able to make impressive cuts on different types of wood.
The inbuilt resaw feature of most of its band saws make it possible to cut huge pieces of wood without any difficulty. The cast iron framework is also effective and eliminates the need for a riser block to be attached to the band saw. All the guide accessories are provided, which makes it easy to use this band saw.
Pros:
Solid Construction: The upper and lower frames are well-designed are quite sturdy. This will augment stability during the cutting process.
Innovative Mechanism: The band saws have some of the best systems like the 2-seed povy-v-belt. This enhances smooth cutting on wood.
Tension Coil: The powerful tension coil will provide more power for the band saw so as to cut through hard pieces of wood.
Resaw: The various features on the band saws from Jet will make it easy to resaw and thus achieve excellent cuts.
Cons:
The main setback that most consumers point out is the fact that the weight is too much, making it hard to move it around.
Recommended Jet Band Saw
The JET JWBS-14DXPRO is a professional band saw, which will help woodworkers to achieve quality cuts. There are so many features that have been improved on this model, making it a superior band saw with exceptional power.
Milwaukee
Milwaukee is a reputable company which is known to offer a wide array of power tools. The company has been in the woodworking sector for a number of decades and does not seem to disappoint. With the rugged fortification, the band saws are quite durable.
There are metal gears which will make the operation easier and smooth. There is a great level of consistency that is achieved with most if its band saws as a result of the enhanced technology. This makes it possible to make cuts even on the toughest substances.
Pros:
The LED lighting feature will illuminate the surface and provide proper lighting when working on your wood surfaces.
The band saws are quite durable as they are made from high quality materials and are rugged.
With the gear protection clutch, you will be able to achieve high levels of energy from the blade lock-up mechanism.
The brand offers band saws that require minimal servicing, making them cost effective to the users.
Cons:
There are some parts which are quite fragile and this makes them vulnerable to damage.
Recommended Model
The Milwaukee 6232-21 has variable speeds and is able to make very deep cuts. The fact that it cuts through assorted items is a great benefit. The 11 Amps provide so much power output to the motor which makes it very easy to cut through different materials. The rugged fortification makes the band saw durable and thus a viable investment.
How to Buy a Band Saw
There are various band saws in the market. There are a number of factors that you need to consider when buying a band saw. These key issues are aimed at ensuring that you have the right band saw in your home or workshop.Before buying a Bandsaw, you must read the FAQs of Bandsaw. Below are some of the key factors:
Purpose: Before buying a band saw, it is important to be very clear on what you need to use it for. This is what will determine the one that suits your needs in the best way possible. One type of band saw may be ideal for metals, while another one may be suitable for cutting wood.
Features: Once you are clear on your specific needs, it is ideal to compare different models and the features that each has. This will help you in identifying the features that are more significant and inclined to your needs. It is recommended to compare several models so as to find the best band saw.
Cost: It is advisable to have a budget for purposes of buying a band saw. Have an estimated cost which you will use to narrow down your search. Most of the band saws in the market will cost about the same price.
Support: Ask about the warranty and general support from your seller. This is essential as it will make it easier to use the band saw without too much inconvenience. Find out how long the warranty lasts and what exactly it covers. Customer support is imperative as it will make it easy for anyone to use and even troubleshoot some minor issues.
Cliental Reviews: You cannot be ignorant on what other consumers have to say about say about a particular model. This will serve as an essential guide as this is information provided by people who have already used the machine.
Other factors to consider when buying Band Saws
Motor: You need to bear in mind the size and capacity that the motor has. This is what will determine the amount of power that is generated. Ideally, you should always aim for a motor size that has a large capacity.
Blade Width: Since the band saw is designed to facilitate cutting, the width of the cutting blade is a great consideration. Thinner blades tend to handle sophisticated cuts and the wider ones are better for straight cuts.
Band Saw Table: This is determined by the particular type of band saw that you buy. The cabinet-styled band saws seem to have more working space than the bench top saws. You should ensure that the table is sturdy so as not to affect the quality of cuts due to unnecessary wiggling during the cutting process.
Diameter of Wheels: You should realize that larger wheels will achieve straight cuts easily while the smaller wheels make curved cuts without a problem. As long as you are certain about the type of cuts you need to make, choosing the size of wheels will be easier.
Mobility: Are going to need to move with the band saw often? Then you should consider one that is portable and easy to carry around. Finding a cordless band saw is also a big plus for mobile workers.
Conclusion
As established the band saw is an essential tool for different workers. You can make use of it to make curves on different substances. Most of the band saws are made to last for a long period of time while enhancing precision and accuracy of cuts.
With the different band saws being introduced into the market every other day finding the perfect one might be a daunting task. This is why our buyer guide for the best band saw will come in handy and serve the purpose. We have highlighted the top rated band saws, making it very easy to buy the right saw.
As long as you have established the importance of the band saws, you will sense the need to have one. Consider all the factors that we have discussed above so as to establish one that suits your needs in the best way possible. We truly hope this buyer guide narrows down your search and guide you to acquisition of the best band saw.