The INNOVA 3145 Ford Digital Code Reader works for most Ford, Lincoln and Mercury domestic cars and trucks made from 1982 to 1995. This easy to use code reader can help you determine what is wrong with your vehicle. It effectively tests Ford EEC-IV/MCU systems.
With this reader, you can easily and safely access your on-board computer to read engine codes and perform self-testing functions. In order to ensure that you are using the reader properly, make sure the vehicle's ignition is off. You plug the code reader into the test connector, which is usually located underneath your vehicle's hood.
In order to read the fault codes, turn the ignition without starting the engine. Press the test/hold button so you can get the codes to appear on the display. It will take a couple of moments to read the codes. You will then take the codes, and locate them in the Code Definition List to determine the root of the problem.
The reader has a memory features that stores the codes. Storage is maintained even when the reader is unplugged and powered down. This product is designed for vehicles weighing no more than one ton.
Details About the Product
This code reader uses two AA batteries and is safe to use with your vehicle's computer system, not causing any damage to it. Your reader will come with a product owner manual, which is also available online for download. The manual is available in three different languages, English, French and Spanish.
An optional extension cable is available for the reader, so you can reach farther distances when testing your vehicle. Customers like the reader because it is easy to use, the digital screen is easy to read, it is accurate and efficient while also being very affordable. It is compatible with MCU and EEC-IV computer-controlled systems with clear instructions on OBD I operation and all self-tests for Ford vehicles.
Technical Details
Made by Innova, this reader weighs in at 1.2 pounds. Its measurements are 10" x 2.1" x 6.2". Item model number and manufacturer part number 3145, it was constructed in China. First available for purchase in April 2004, this is among the top sellers online in automotive tools and equipment, diagnostic and test tools and code readers and scan tools.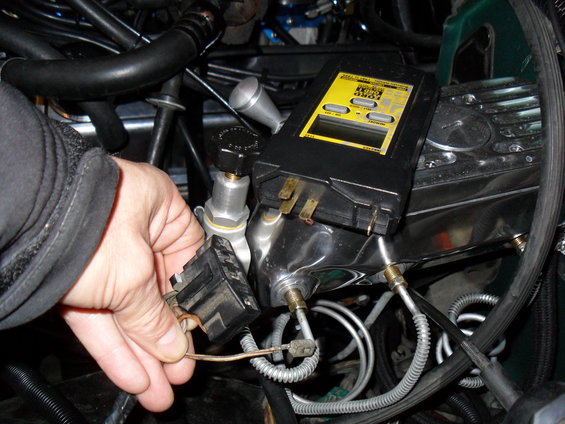 Bonus Features
After you have scanned your car's codes, you can reset the check engine lights on your vehicle. Most cars connect to the reader through a computer test connector that is located on the driver's side firewall of your vehicle. It accurately pulls off all the error codes on your car or truck. With the extension cord, you can sit in the driver's seat of your vehicle while conducting both tests. One test is strictly for checking sensor parameters while the other involves pressing brakes, using the throttle, moving the vehicle's steering and so forth.
What Customers Say
Customers like the size of the reader, its ease of use and its reliability. While many readers have a blinking light that the user has to watch and count in order to get the diagnosis code, this reader is easy to understand as the complete code is clearly displayed on the scanner's large, bright digital screen.
While the hard to understand blinking light readers cost $30 to $40, this digital scanner is competitively priced on various websites and with various auto parts dealers anywhere from Currently Not Available*. Buying this particular code reader is much less expensive than taking a vehicle to an auto repair shop to have the codes read. Many repair shops charge $100 to $200 to read automotive codes and to reset the engine lights.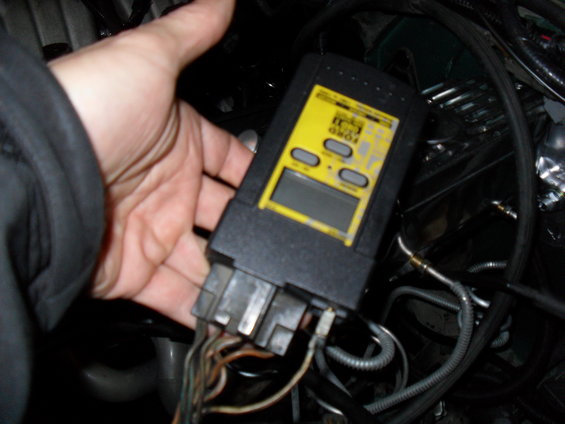 Overall High Rating with Customers
Despite being one of the top selling products and having hundreds of reviews, customers are highly pleased with the INNOVA 3145 Ford Digital Code Reader. They have determined that it is highly effective and offers overall satisfactory results.
Almost 90% of the customers said it either met or exceeded their expectations. They said it was accurate in determining the root of their problem and diagnosing their check engine light problems. This product is easy to find, and is available at most mass auto parts retailers and on all of the popular purchasing websites.
The optional extension code for the reader ranges in price from $20 to $25, depending upon the retailer. More owners of the scanner recommend buying the optional extension cord to make the process much easier and more convenient.
While the scanner does come with an owner's manual, or you can download one onto your laptop or mobile device, there are other products that may be beneficial for scanner owners There are several technical books and repair guides that are suited for the vehicles that this particular reader or scanner works with.
Competitive and Reliable
While there are many inexpensive code readers and scanners available on the market, they aren't as effective or accurate the Innova 3145 Ford Digital Code Reader. While these are very inexpensive, they handle all kinds of automotive needs and work well with the majority of Lincoln, Ford and Mercury vehicles made from 1982 to 1995.
These readers are great for do-it-yourselfers as well as for small auto repair shops. Many users, who had bought other scanners or code readers prior to purchasing this model, were much more satisfied with the results of this particular device.
Check The Latest Price On Amazon.com >>
Anyone who owns a vehicle that this scanner will work for should consider purchasing the product so they can be aware of the problems their vehicle is experiencing. By knowing your vehicle's diagnosis, even if you are not repairing it yourself, you can be more prepared to talk with the automotive repair technician so you wouldn't be misled or overcharged for repairs that your vehicle doesn't need.
When it comes to rating the Innova 3145 Ford Digital Code Reader, it is at the top of the list. It should be your first choice for getting to the root of any kinds of problems that your Ford, Lincoln or Mercury vehicle made within that given range.